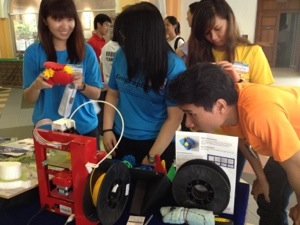 See You at Southeast Asian Geography Association (SEAGA) Event in Raffles Girl School Singapore on 27th Nov and 30th Nov 2012 !!
Affordable 3D printers for model makers and proto-typing! Axpert Global Pte Ltd and ASSEMBLY is starting a series of demo's and workshops, beginning with Temasek Polytechnic School of Design and Singapore Polytechnic School of Architectural Building and Environment.
join.us@activistar.com
or call 82227698 for a customized session.